Formation Degree (2nd) and Knighthood (3rd) Degree Exemplification
May 11 @ 9:30 am

-

4:00 pm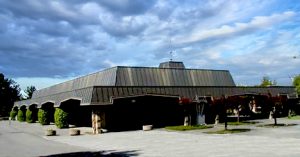 Note: There is no Ladies Program
Ensure your candidates are properly dressed in business casual
(collared shirt, cotton pants or slacks). No T-shirts, jeans, or shorts are permitted in the degrees. Also, ensure they have their membership card with them for registration.
There is a $6.00 per candidate medallion charge.
To make reservations or for additional information contact
District Deputy Mark Marchione
marchionemark@gmail.com
707-364-6006 (text capable)
RSVP deadline for reservations is Saturday, May 4, 2019.
Please provide the candidate's name, membership number, mailing address, phone number and email address when making reservations.
Note: Only 60 reservations will be accepted on a first come, first served basis.